Watergames Category:
Advanced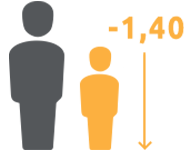 Visitors with height over 0,90cm can play the Advanced Slides.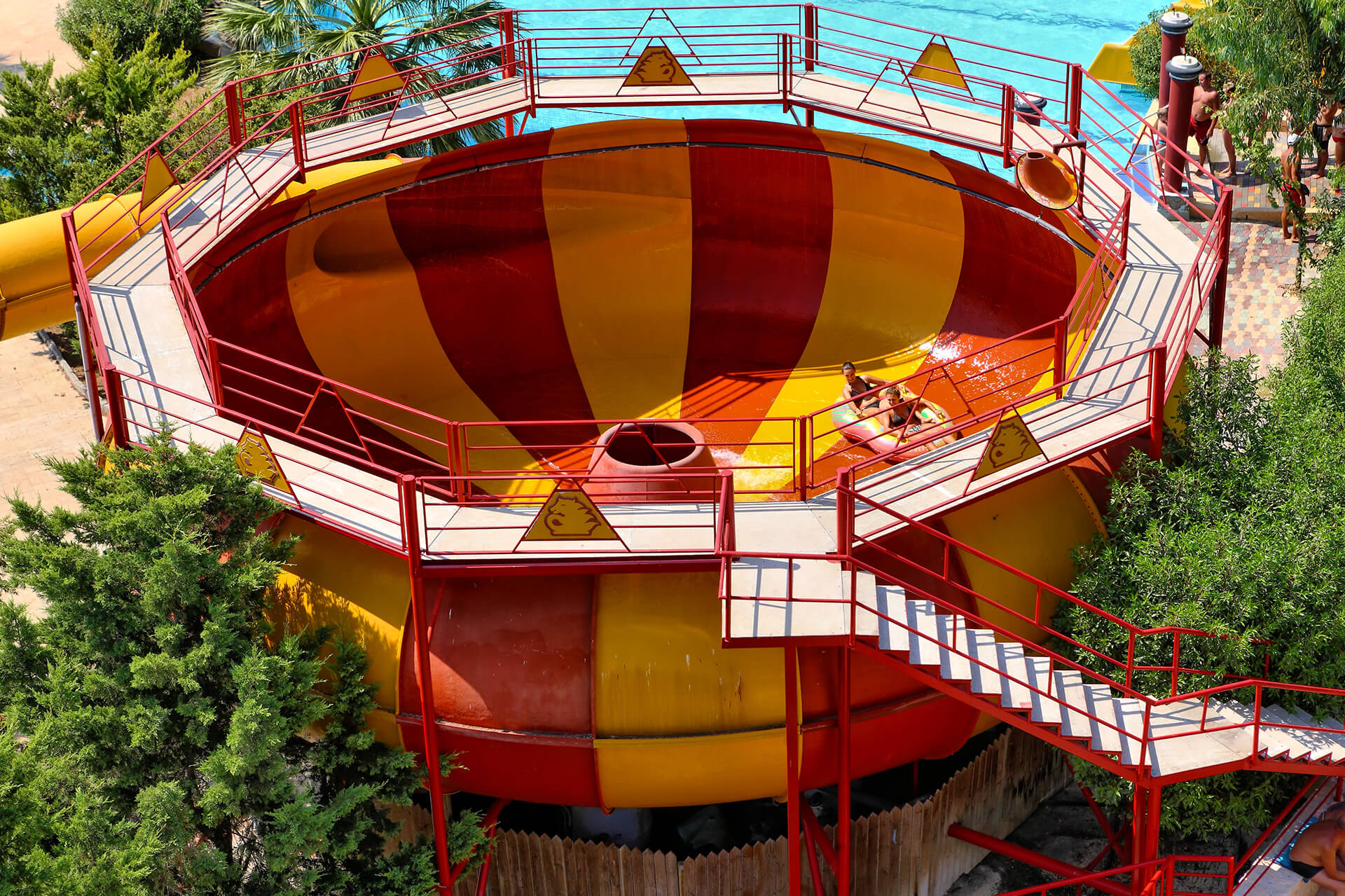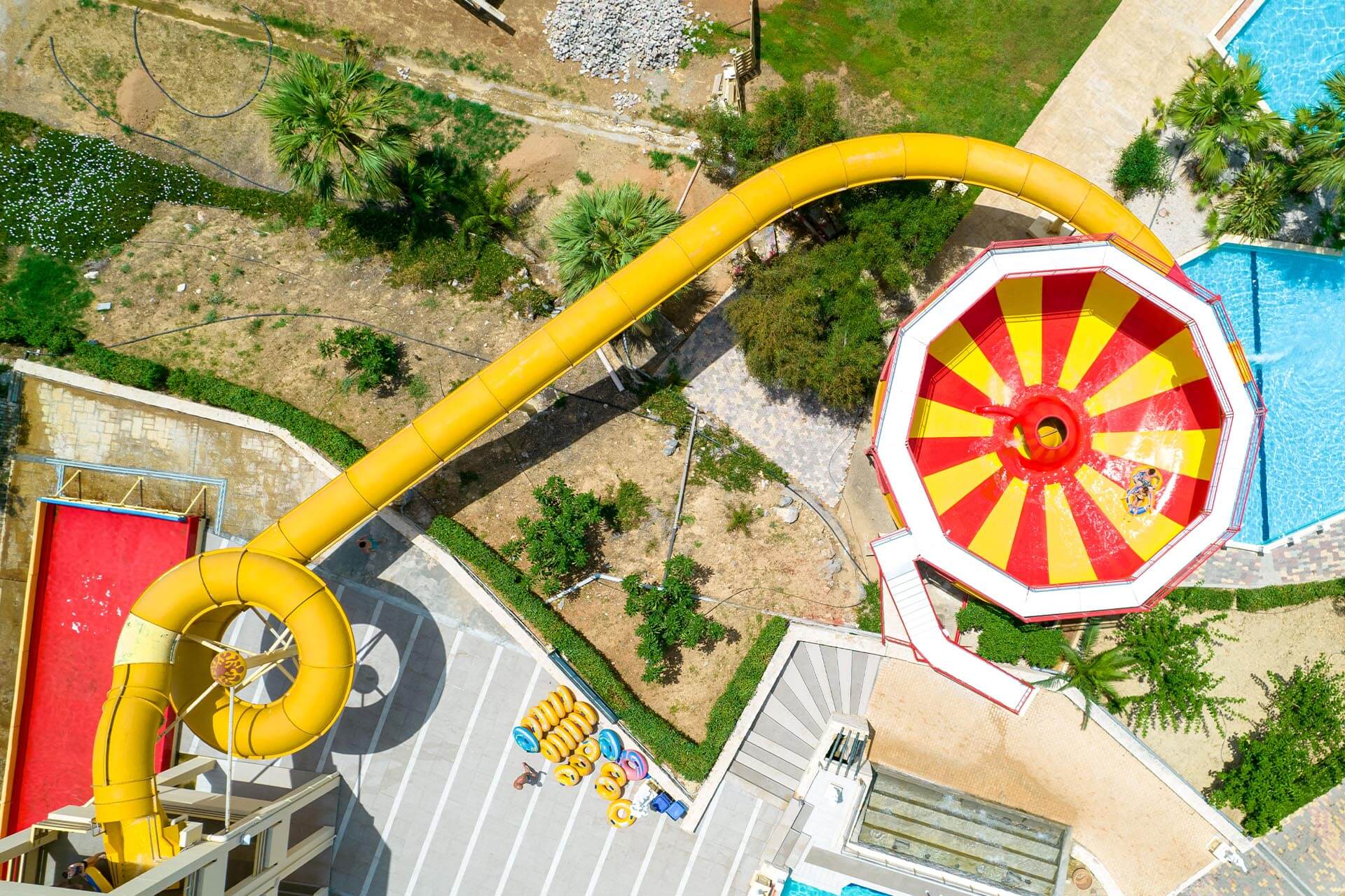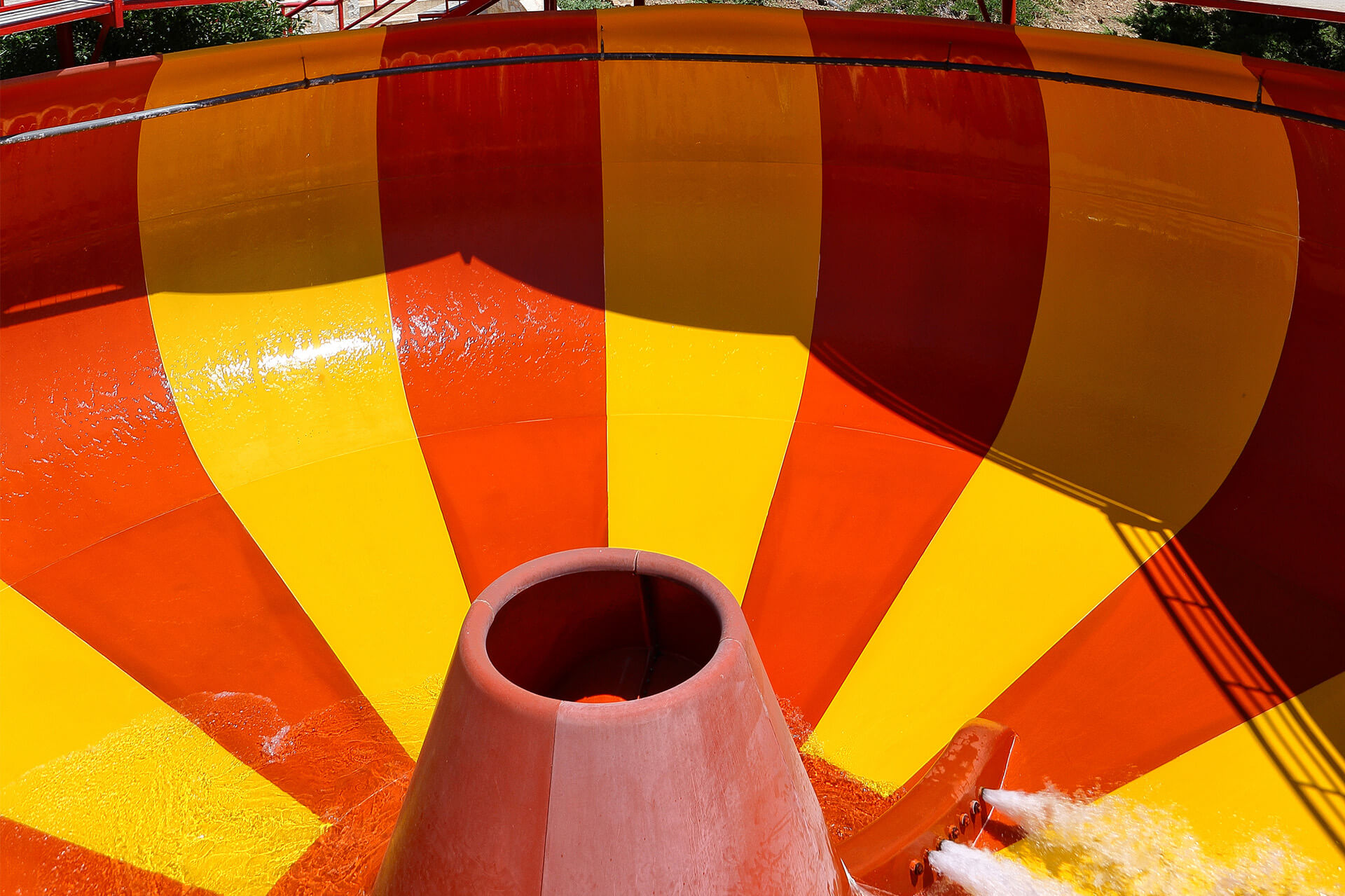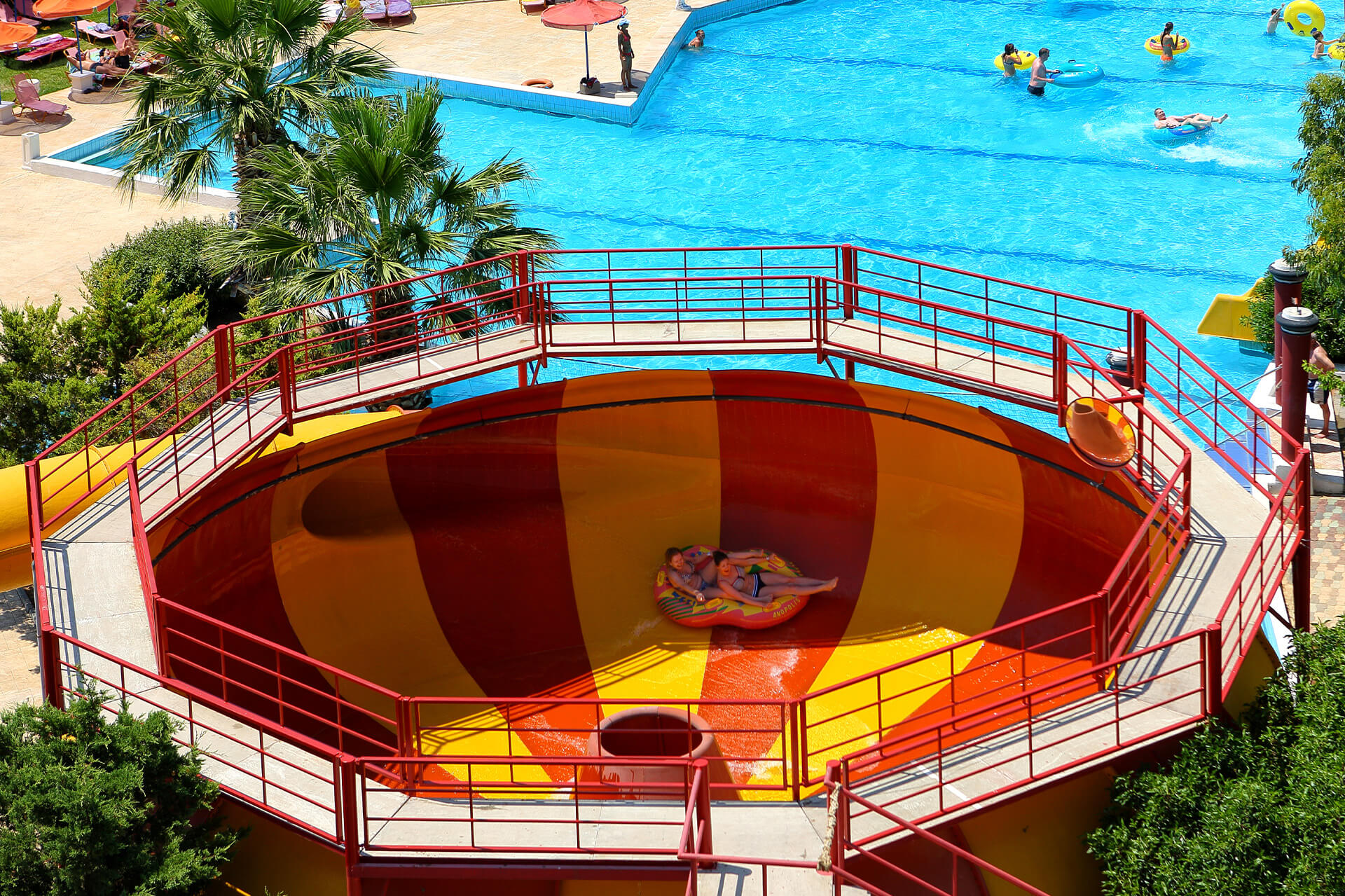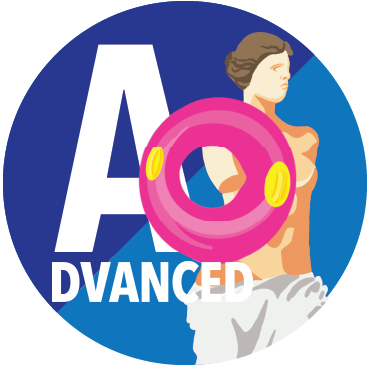 Experience the twisting and turning of this cyclone ride as you are spun around and around until you splash into the pool.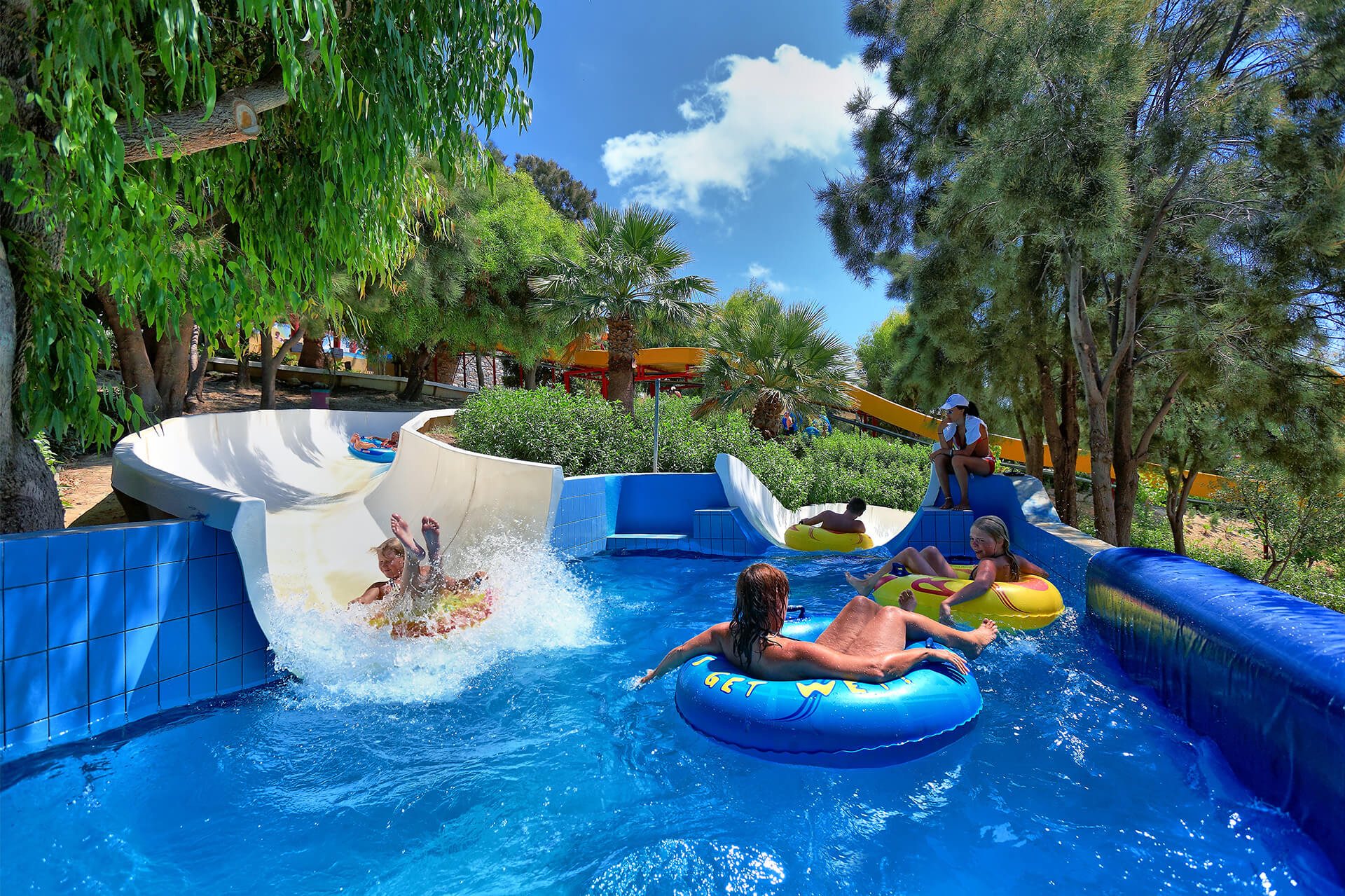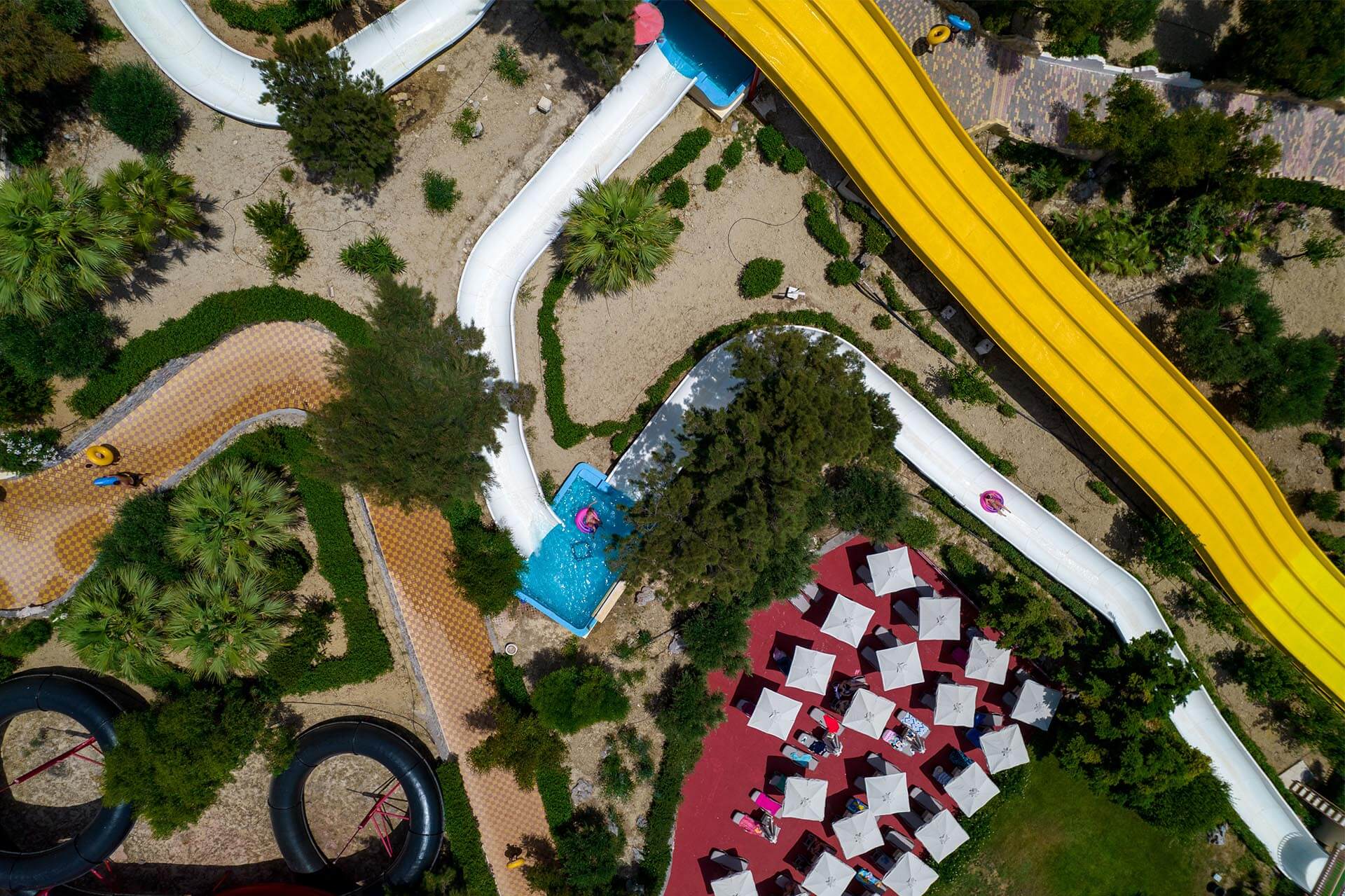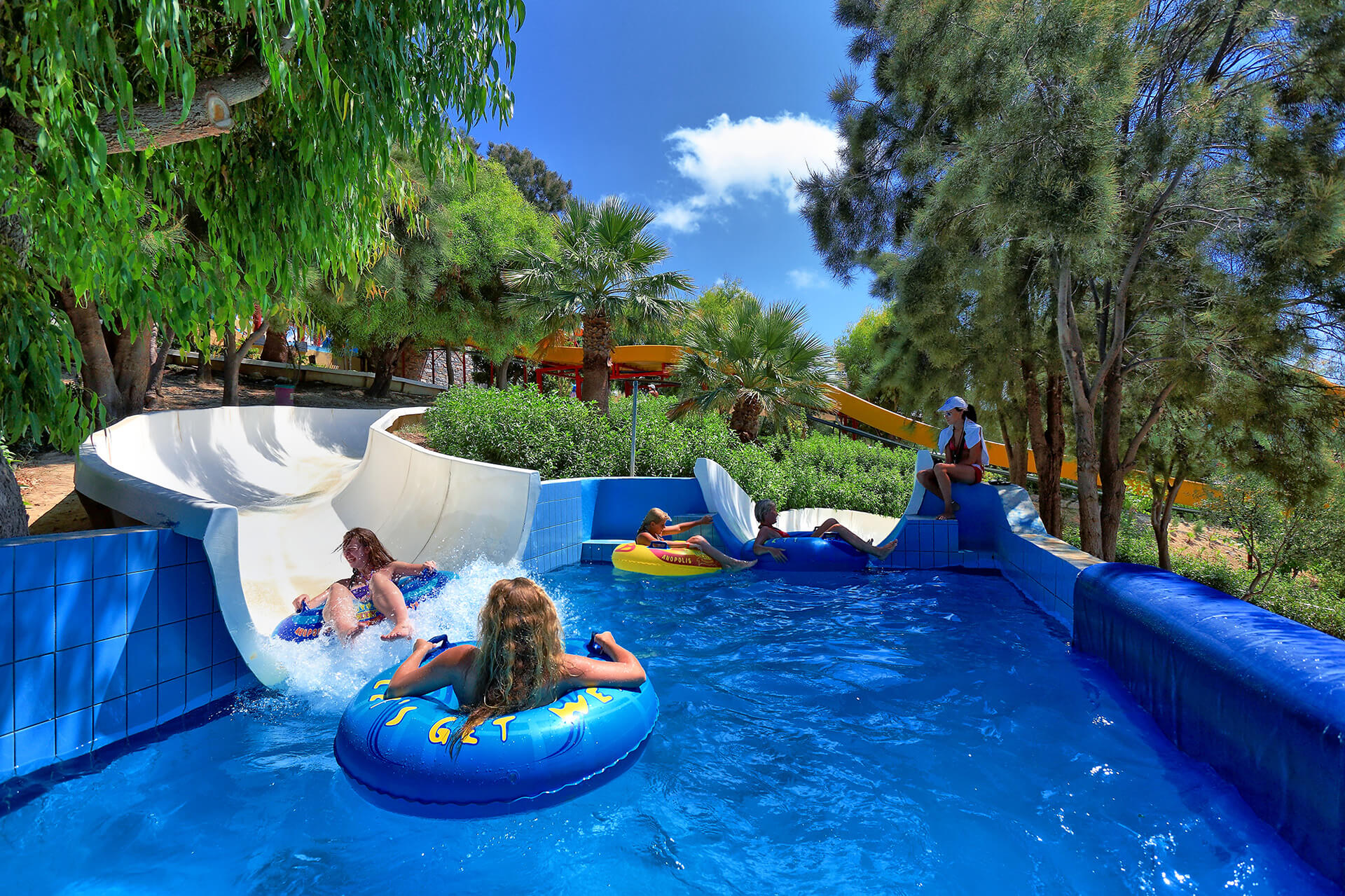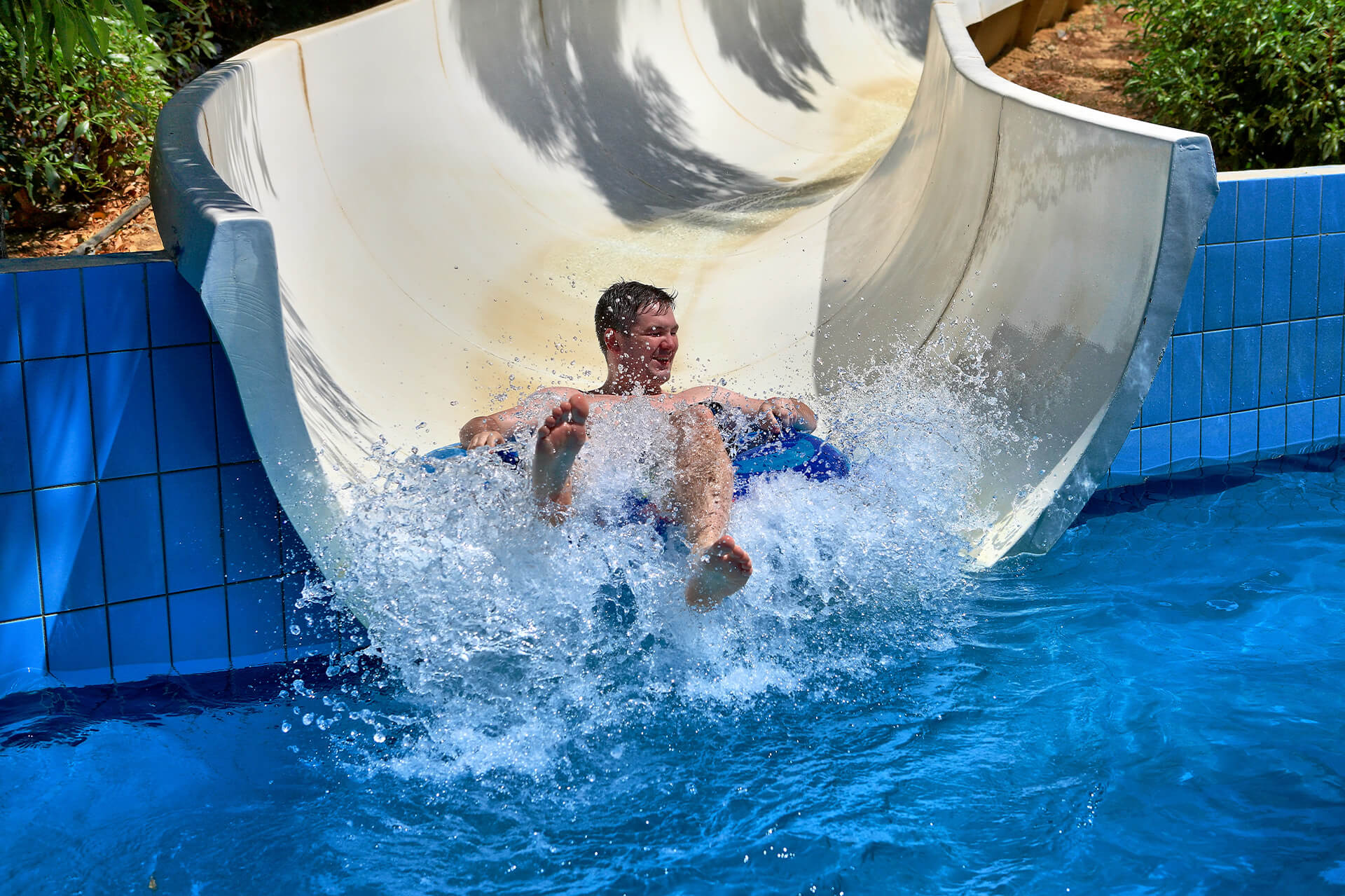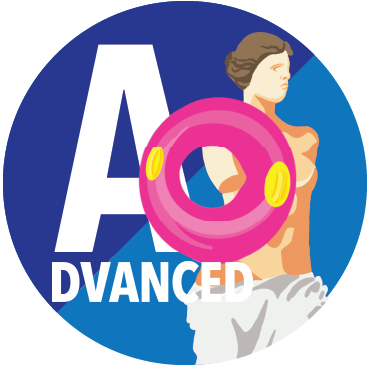 Have you seen your parents yell like small children? The mad river is the slide that will drive you crazy. The enormous slide with the three swimming-pools on its journey takes you through the beautiful trees and olive groves of the park.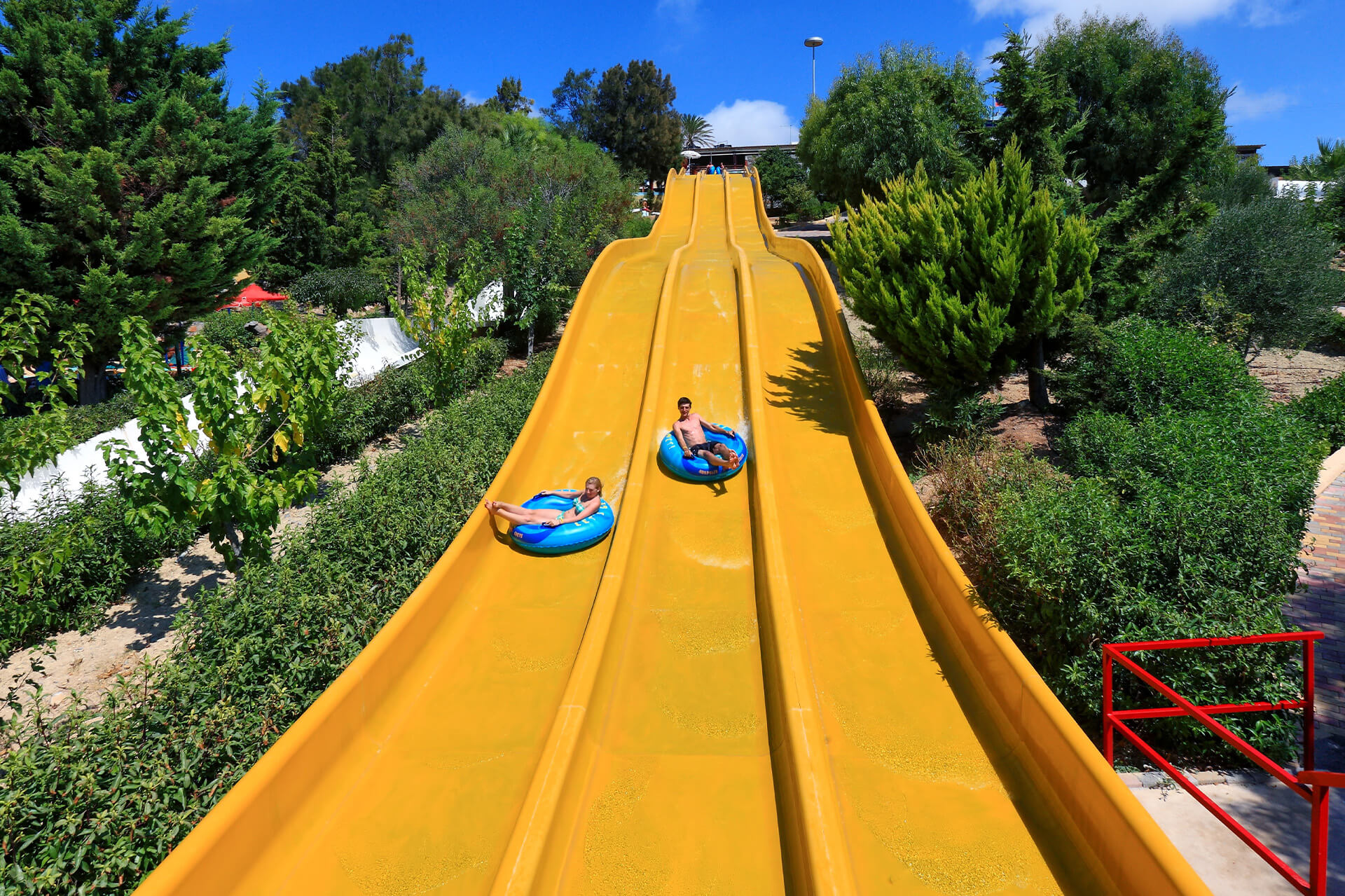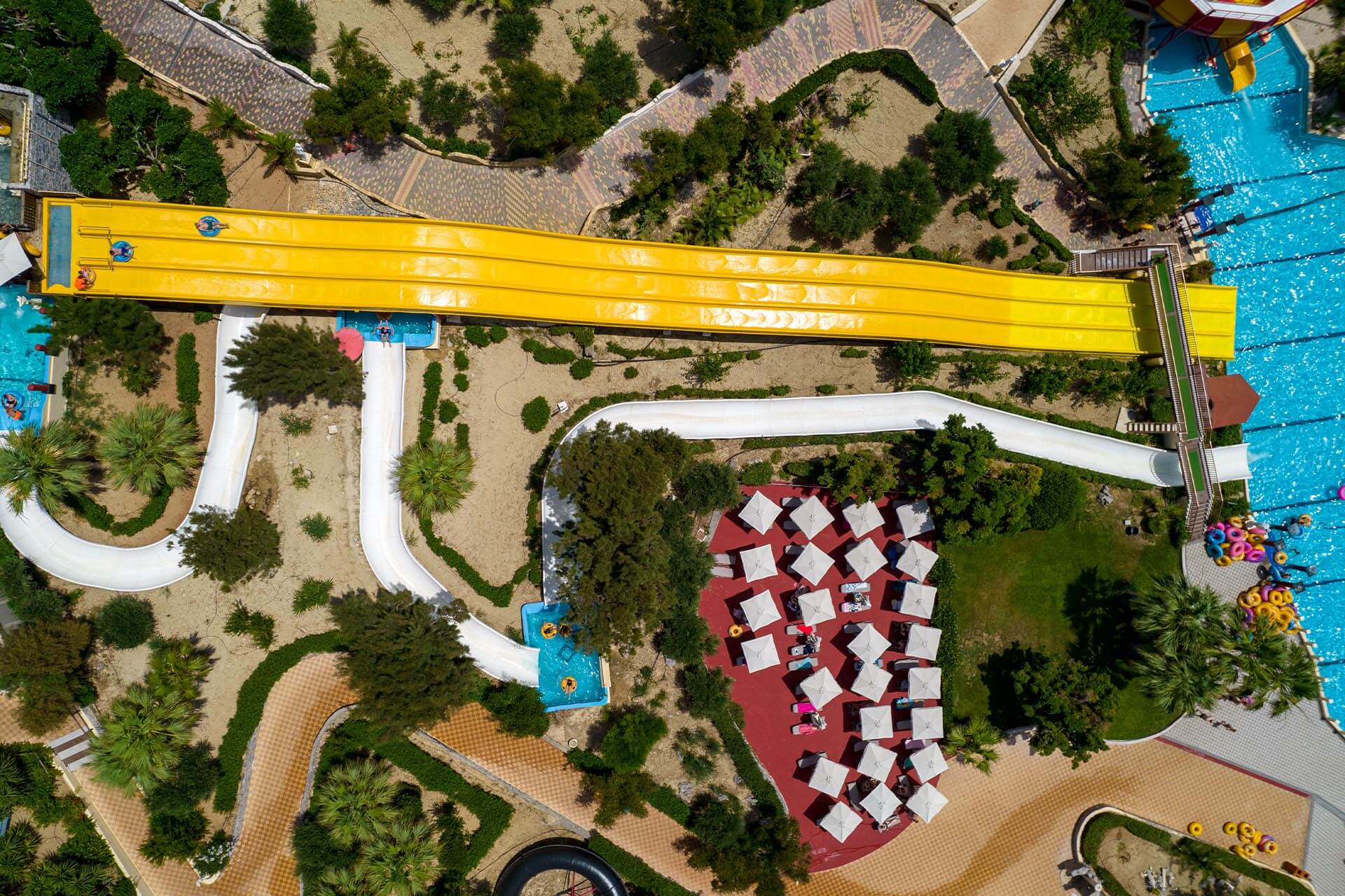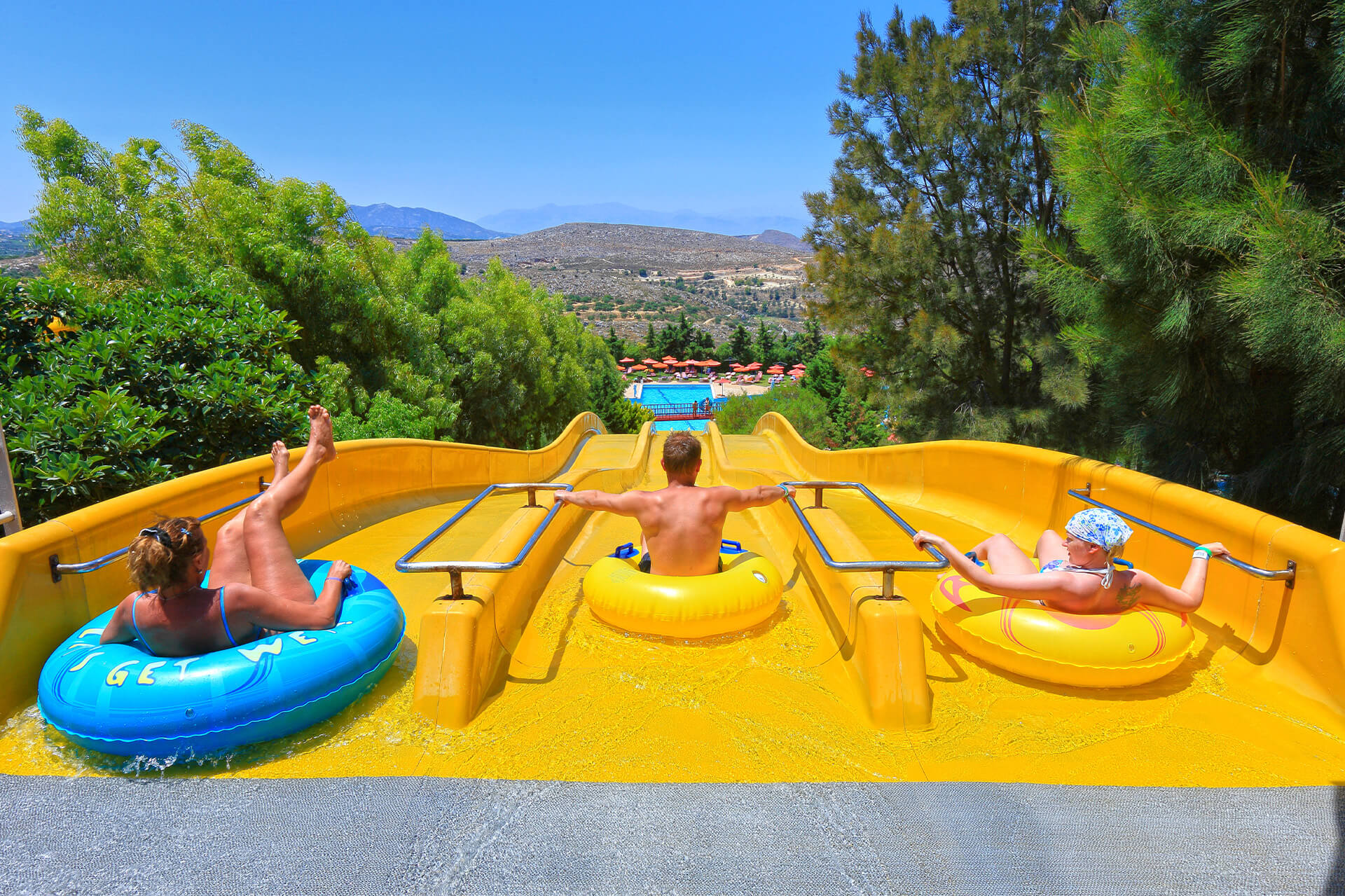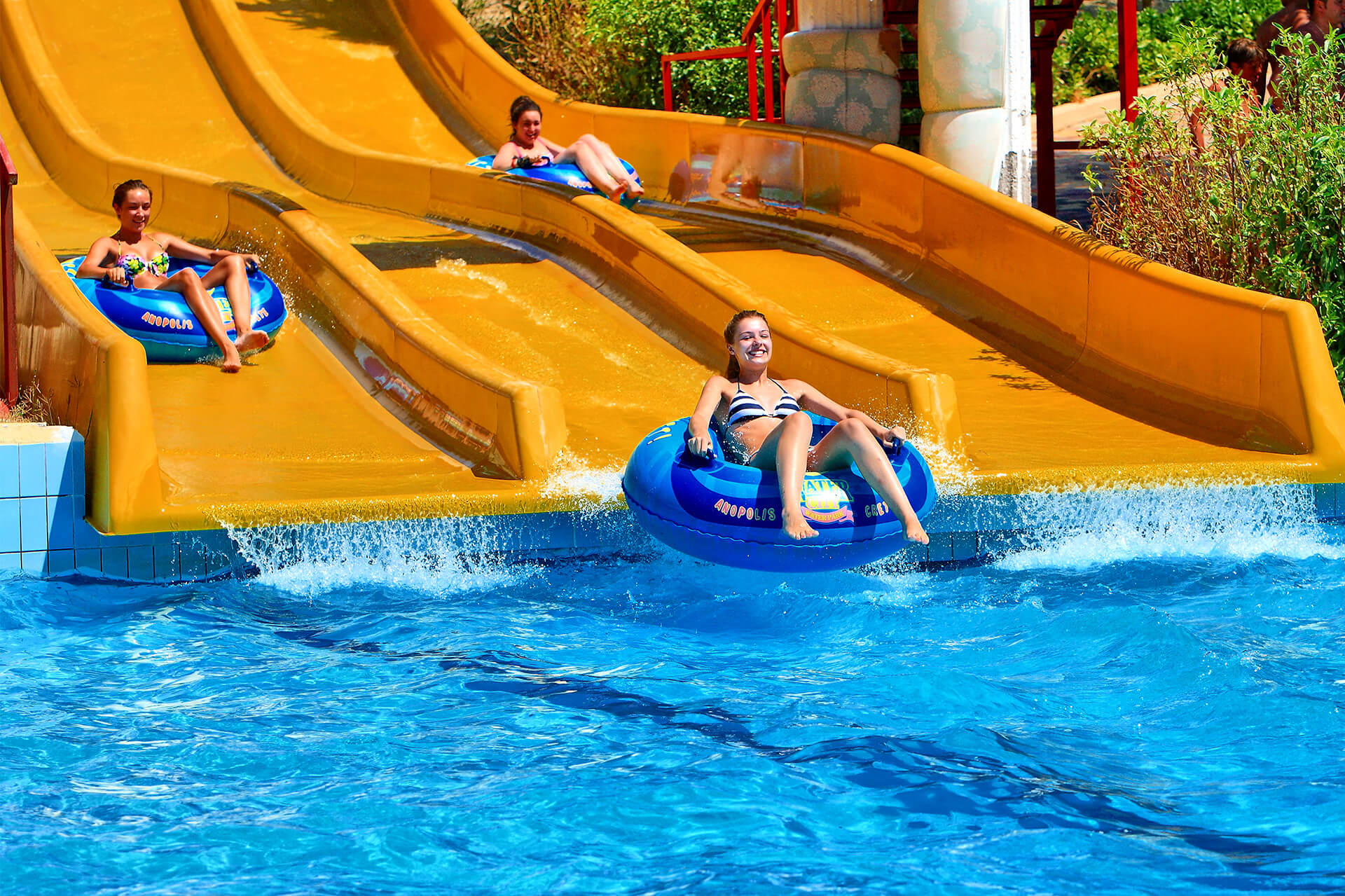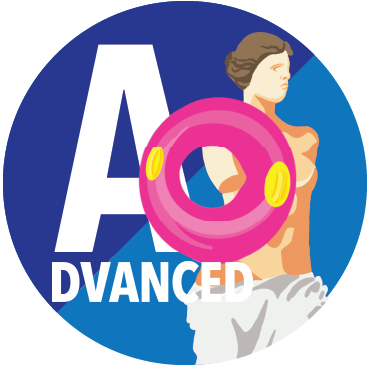 Race your friends down the slope, see who can be the fastest and be the first into the pool.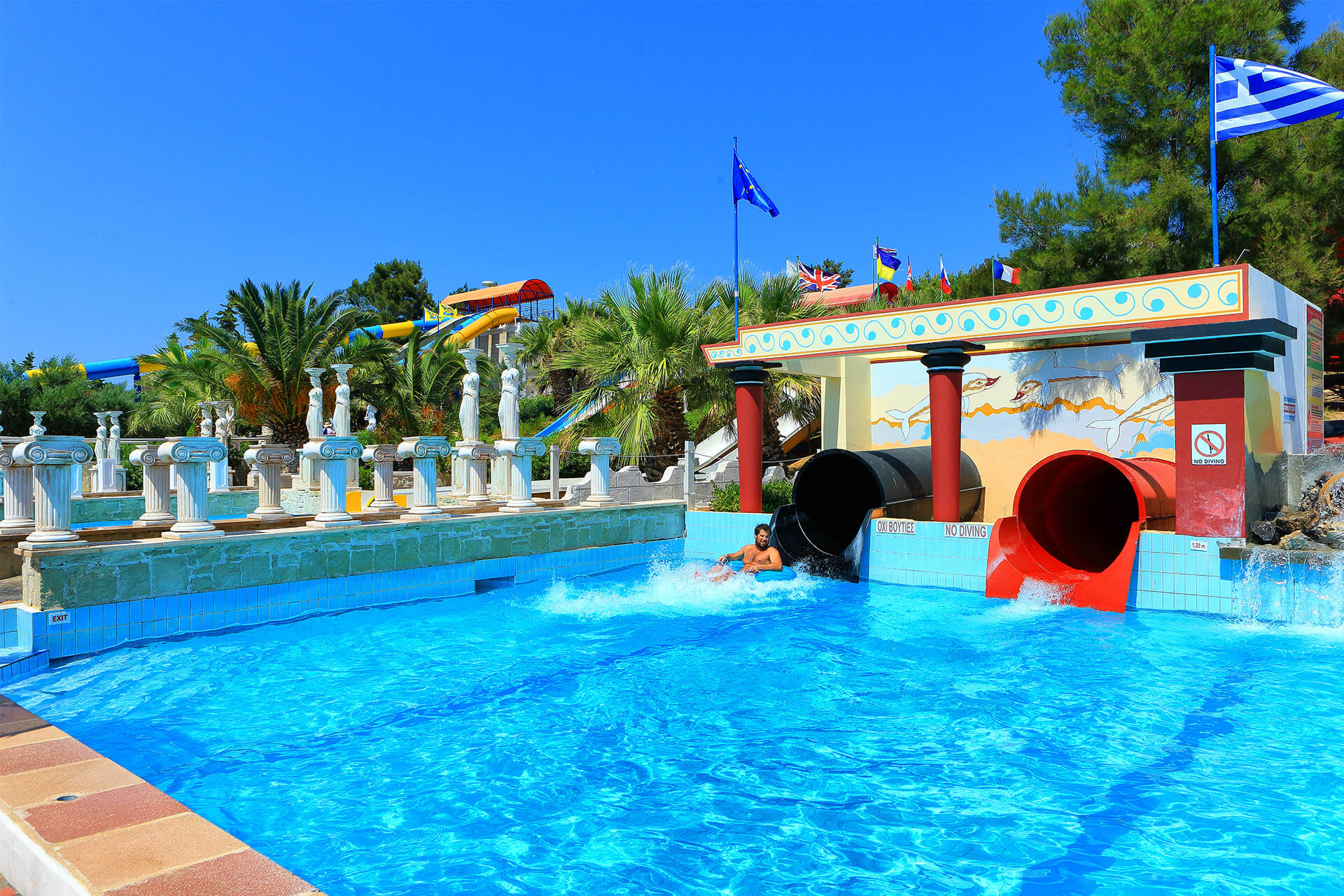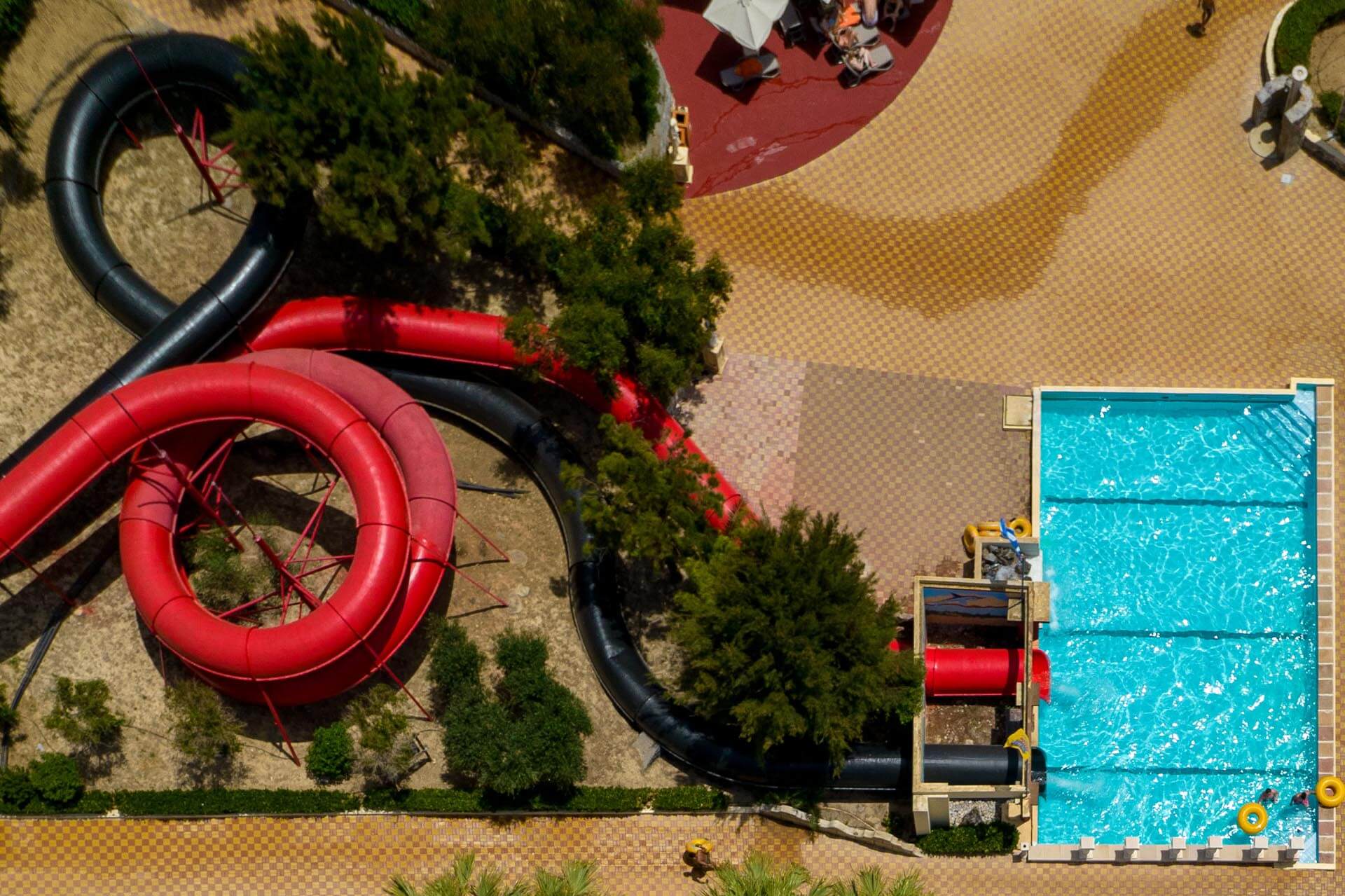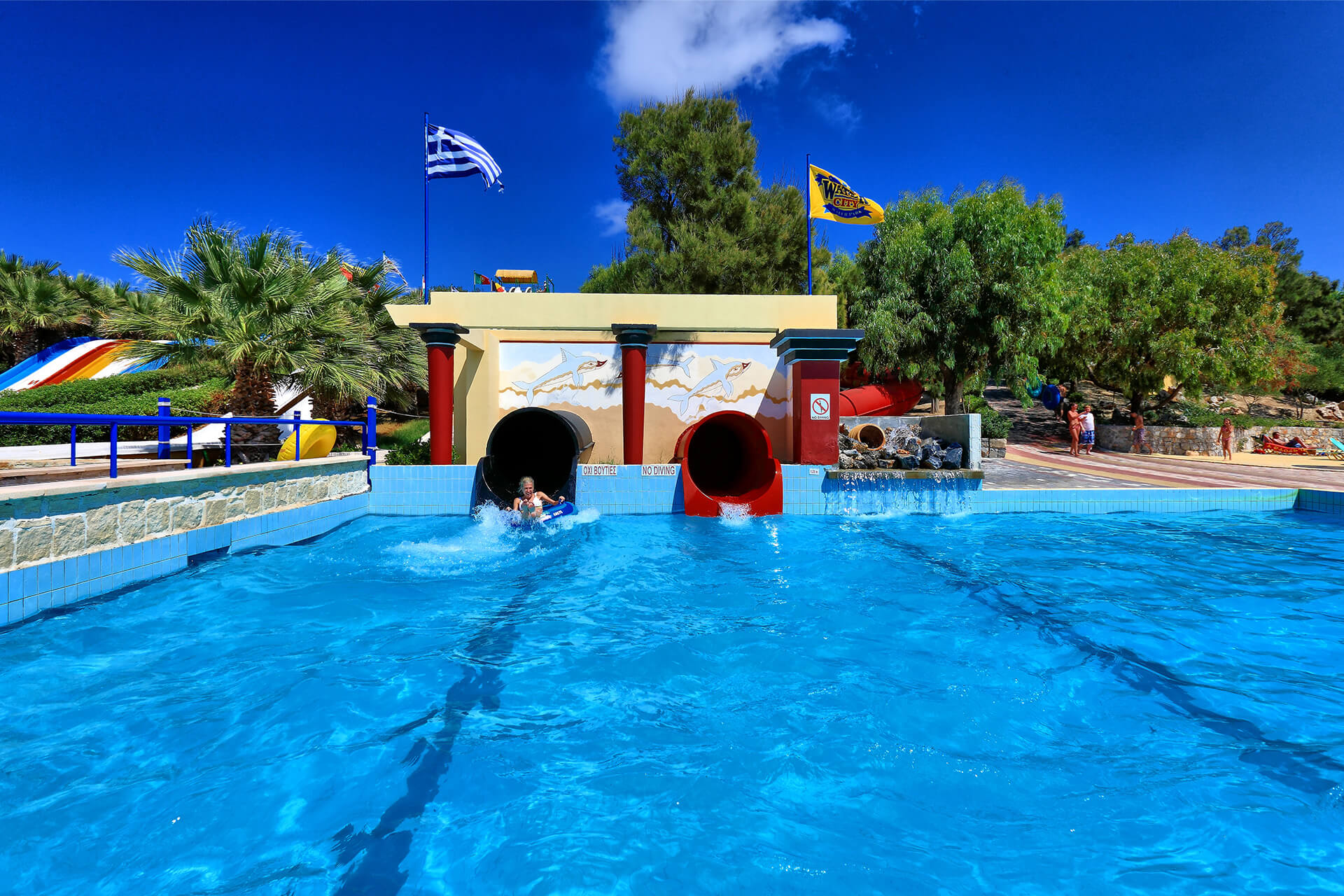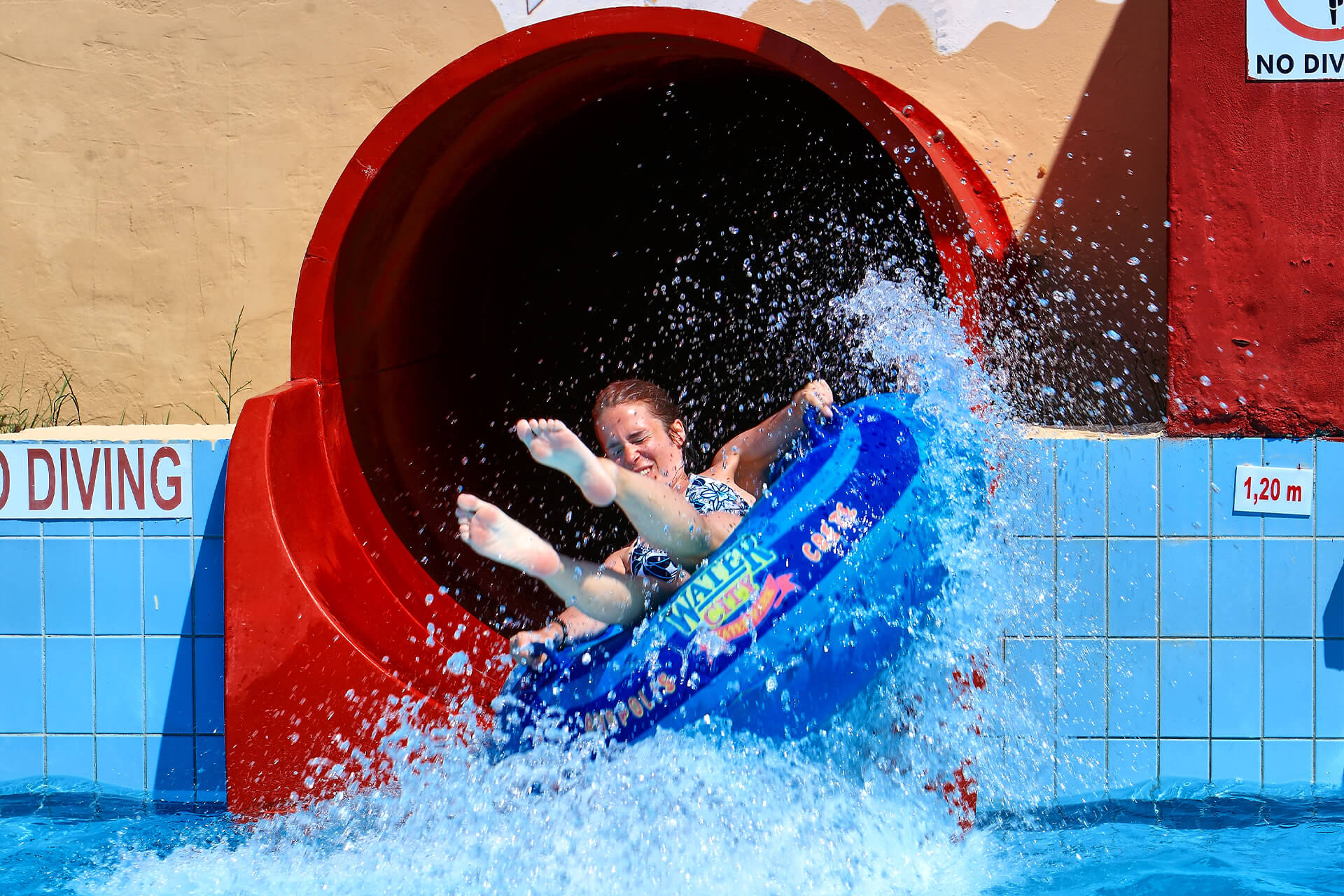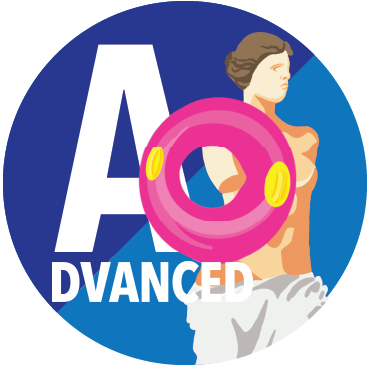 Two tubes, a black and a red one full of darkness and many turns. The darkness adds to the excitement as you never know which way you are turning next until you reach the bottom.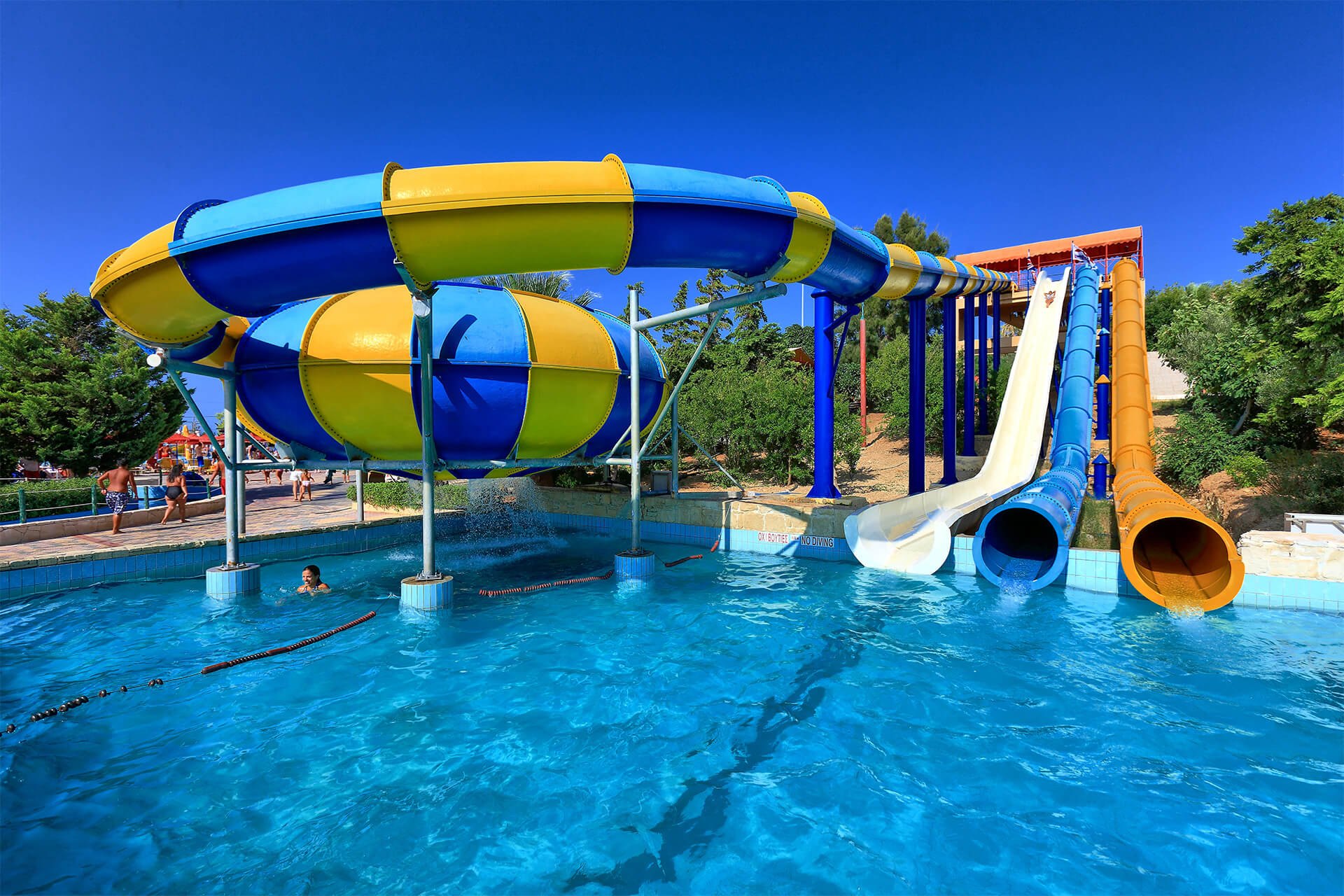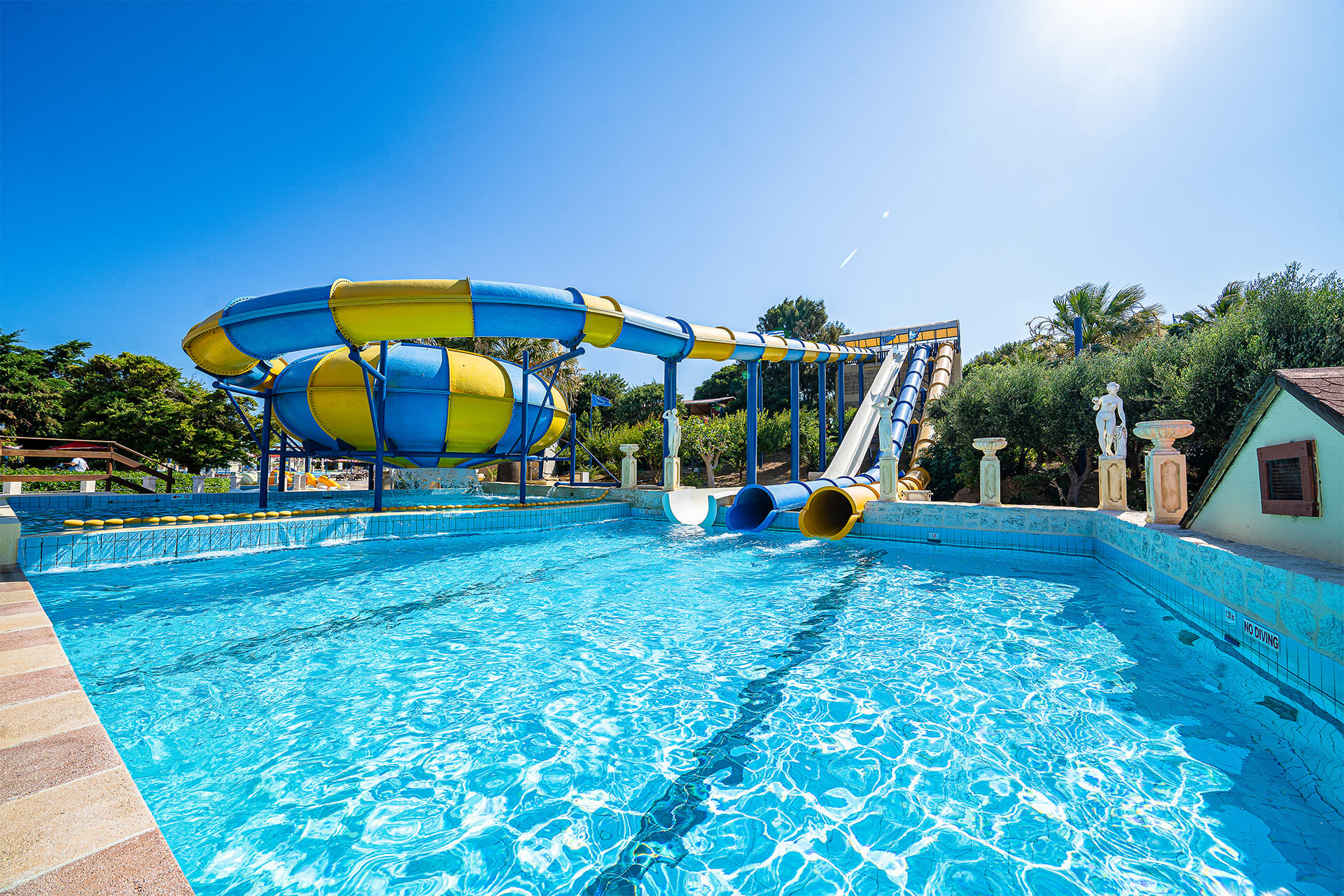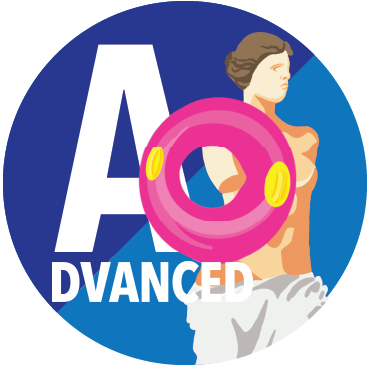 Take a deep breath and then experience what it feels like being in the middle of a cyclone. After spinning for a while you suddenly fall into the swimming pool.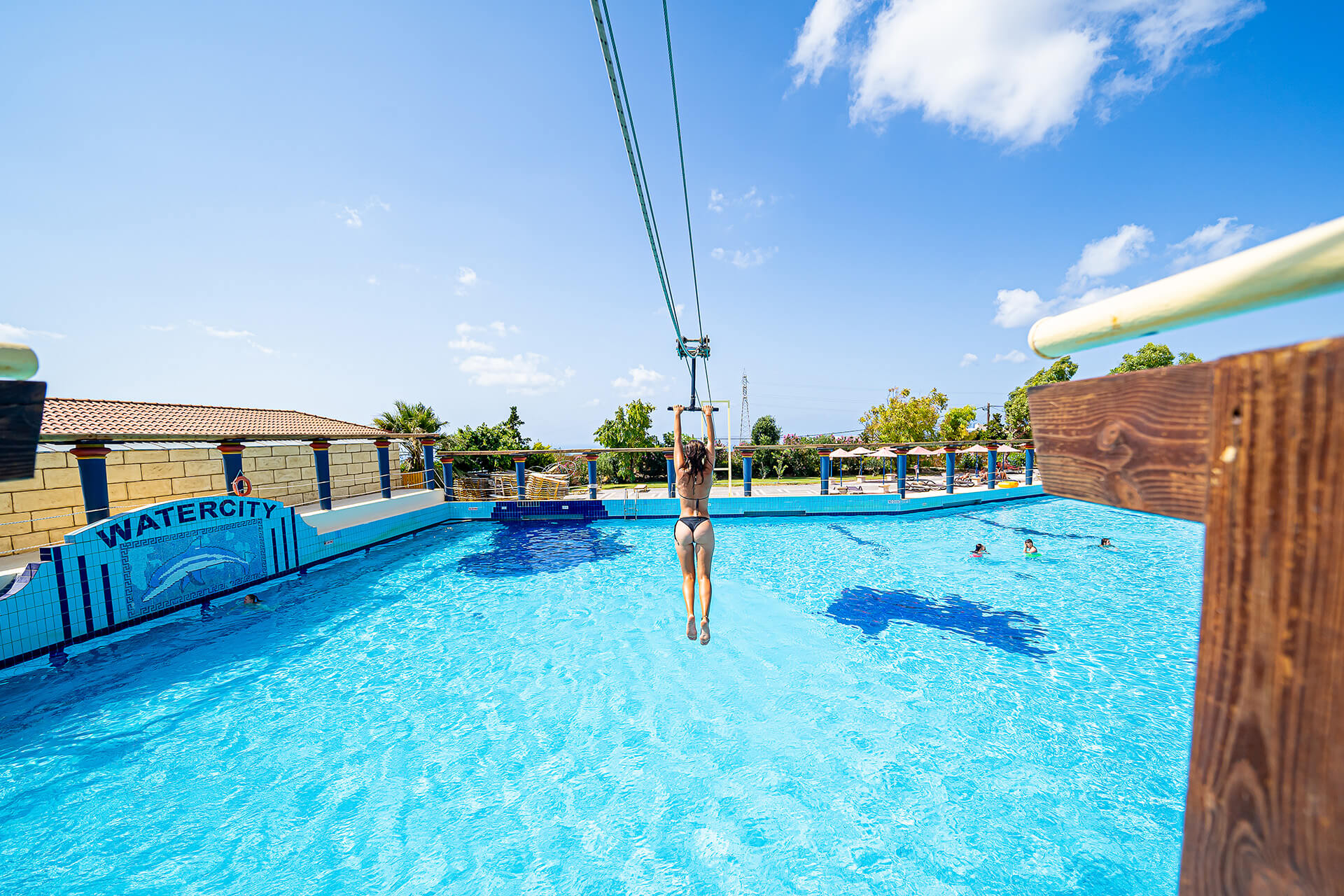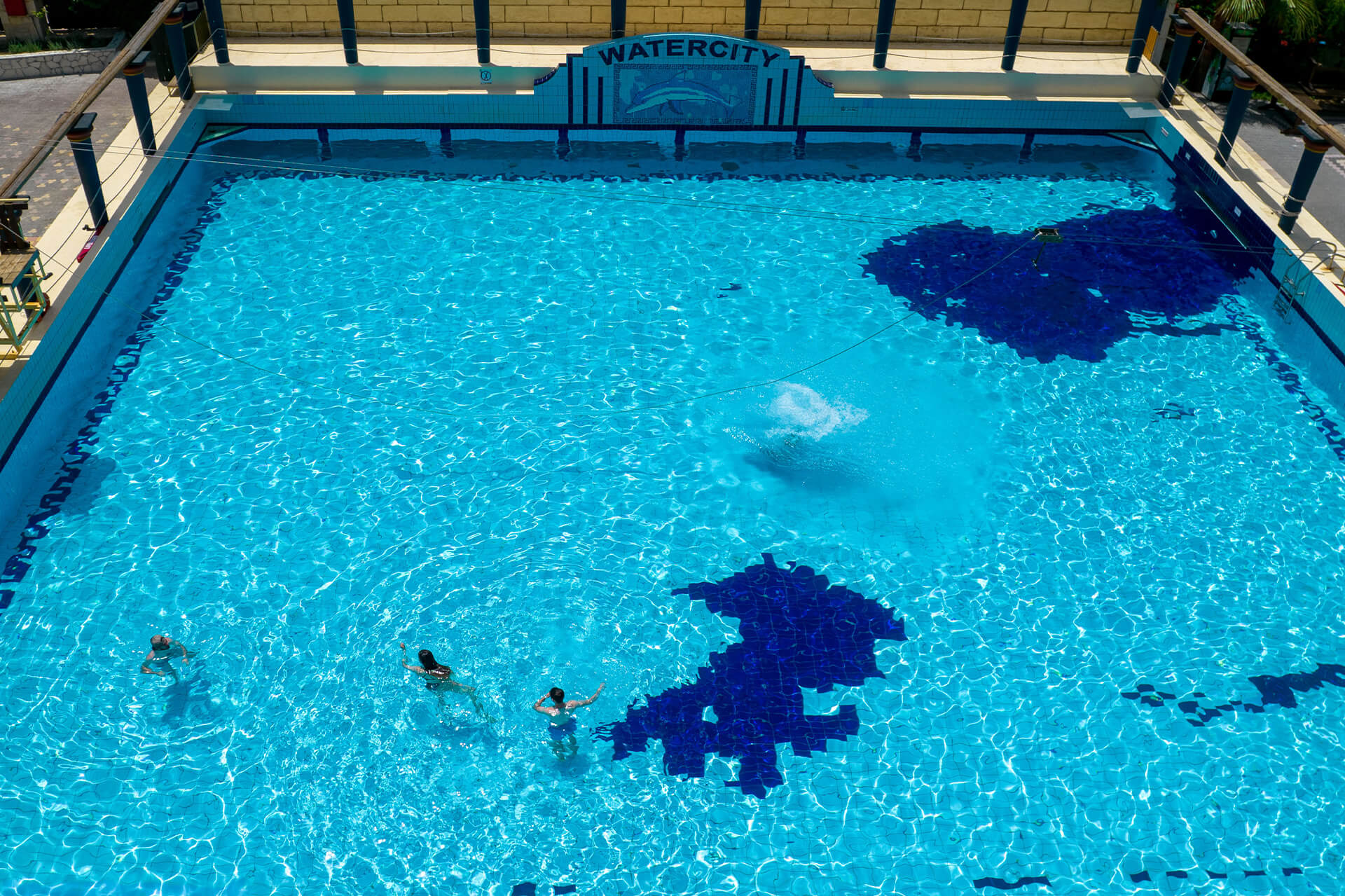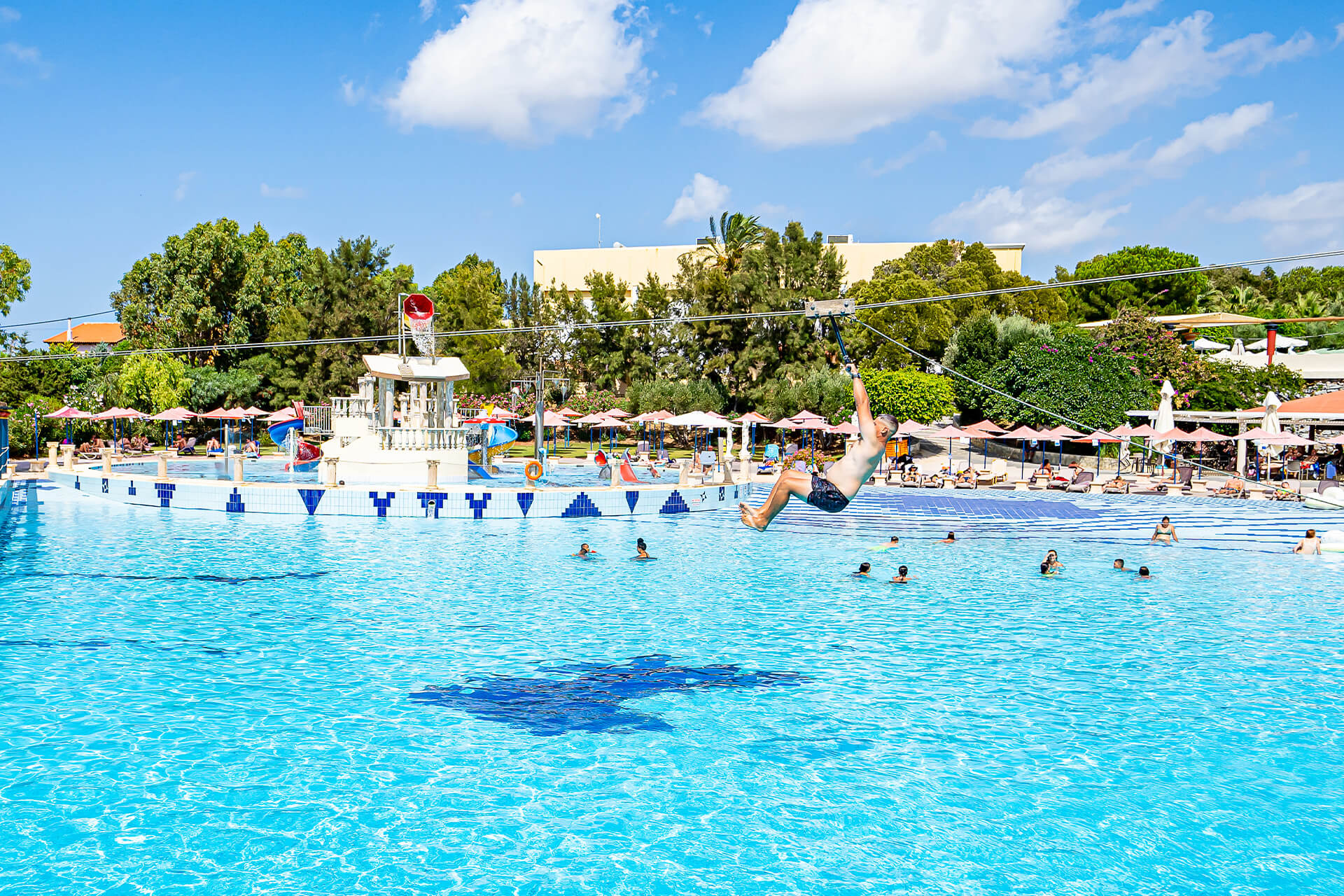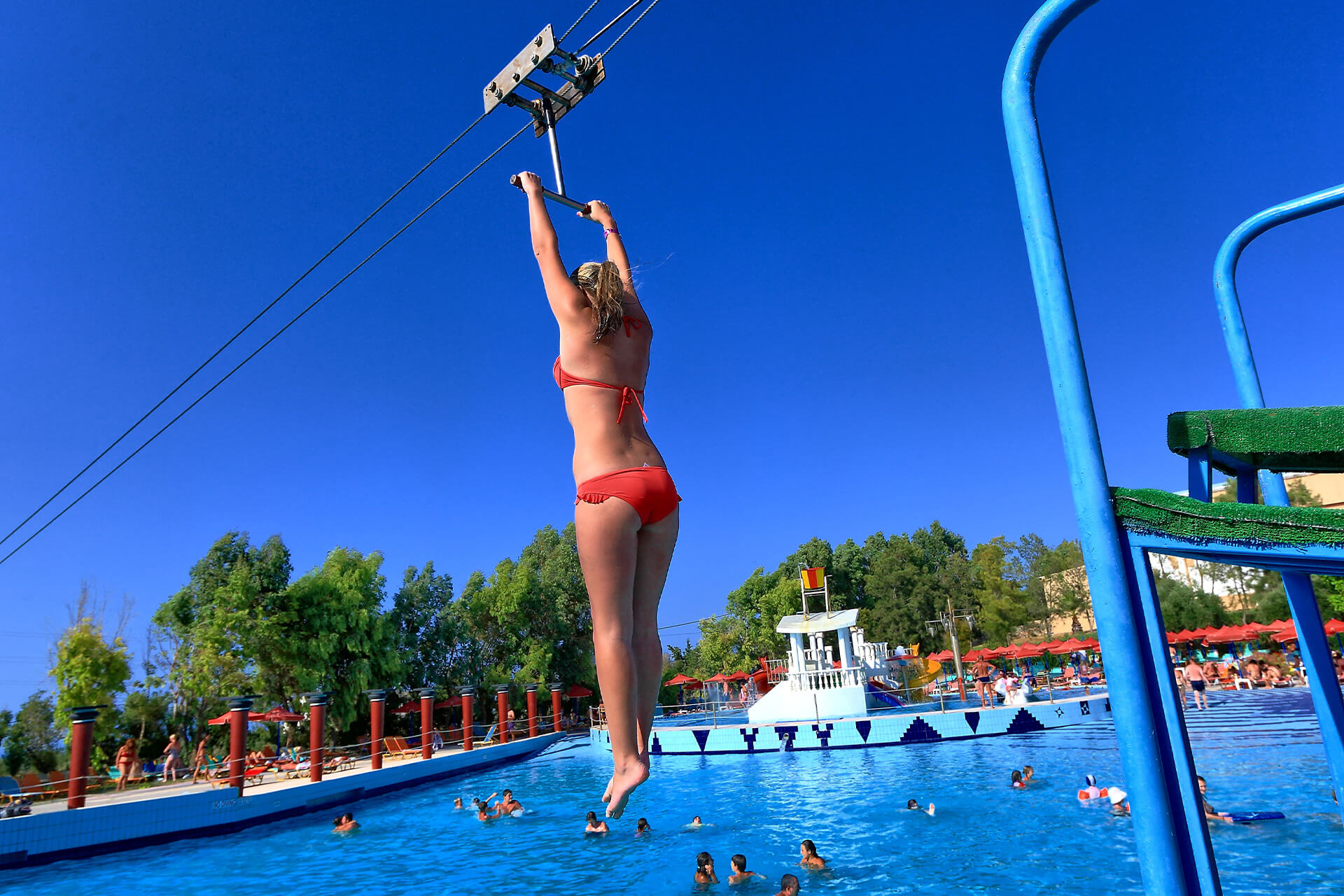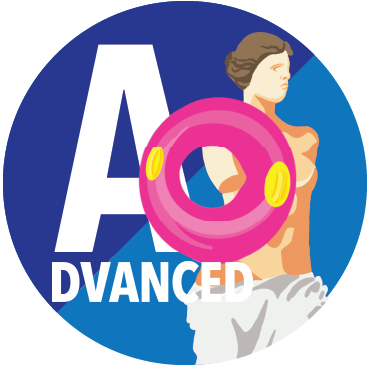 Tarzan jumped from tree to tree in the jungle. You can copy him at Watercity waterpark, while jumping into the swimming pool for an exciting splash.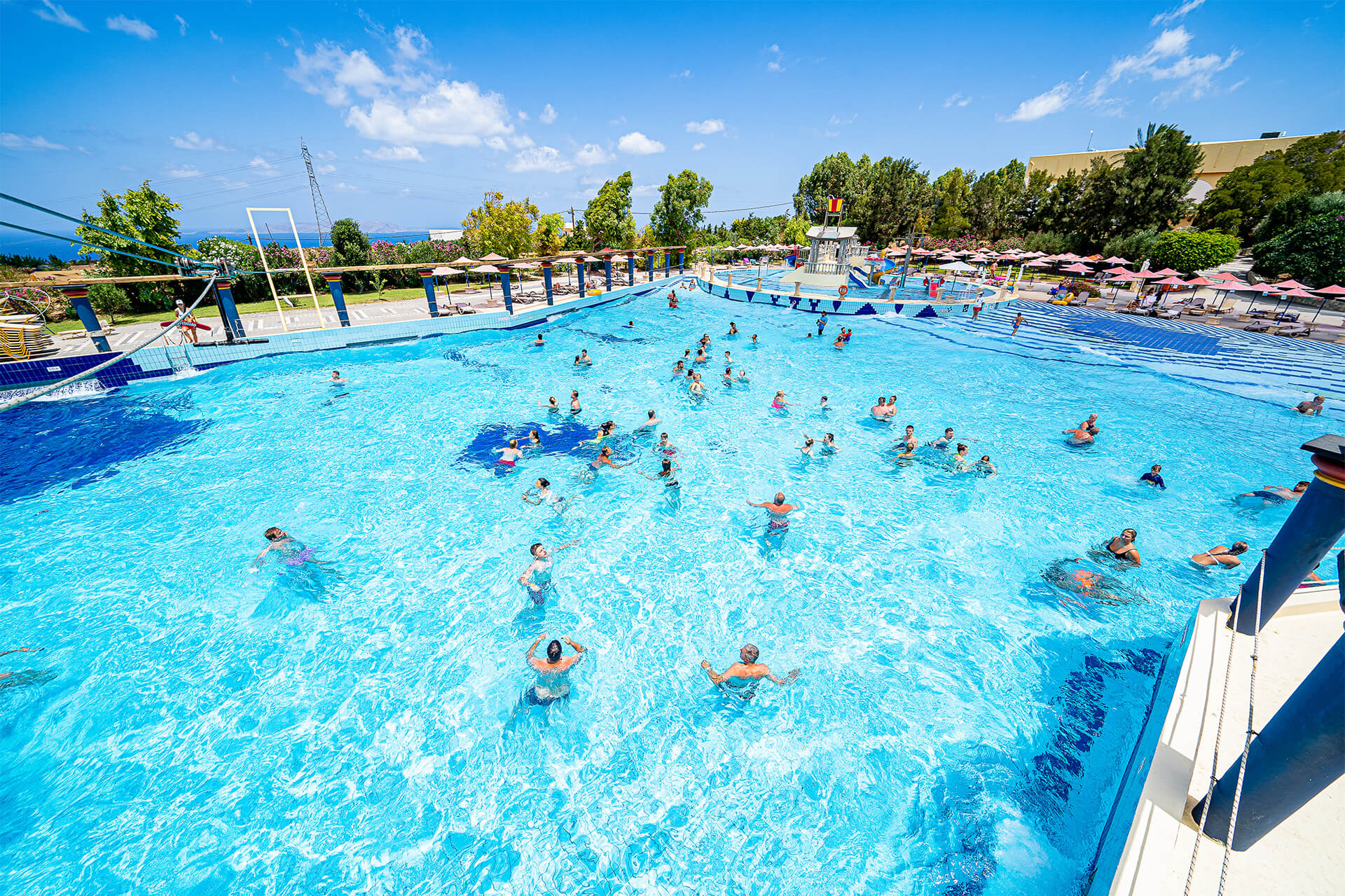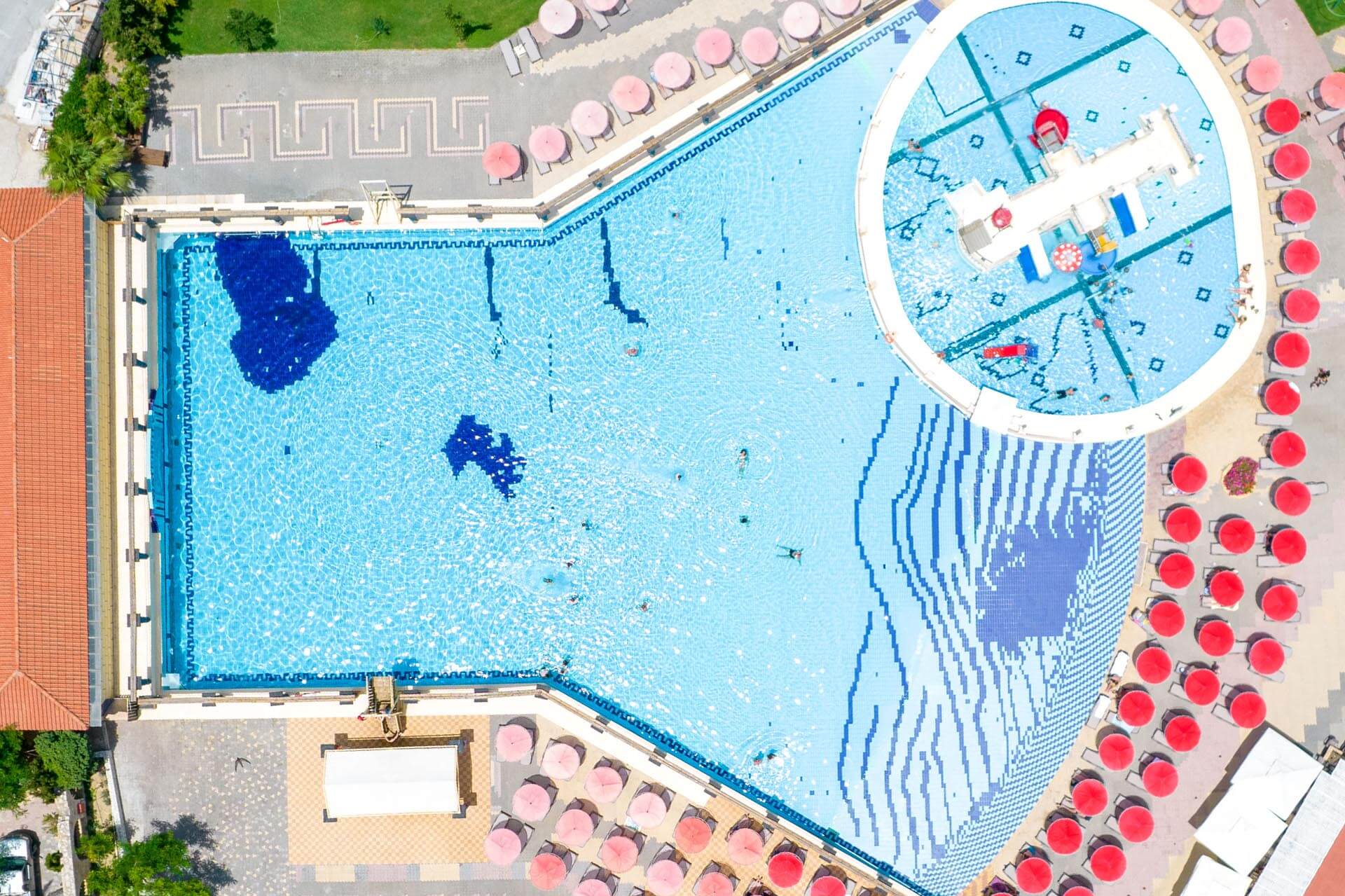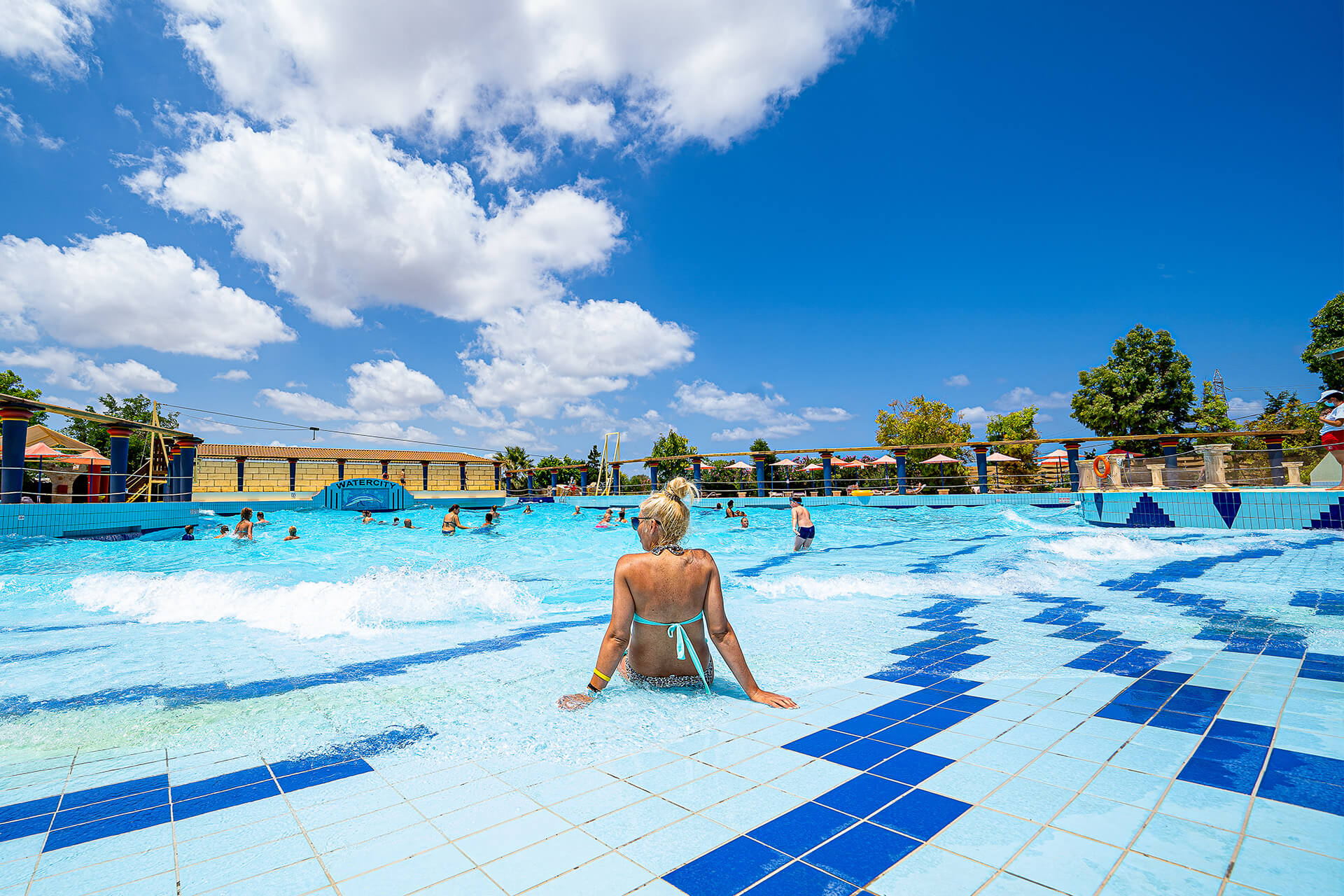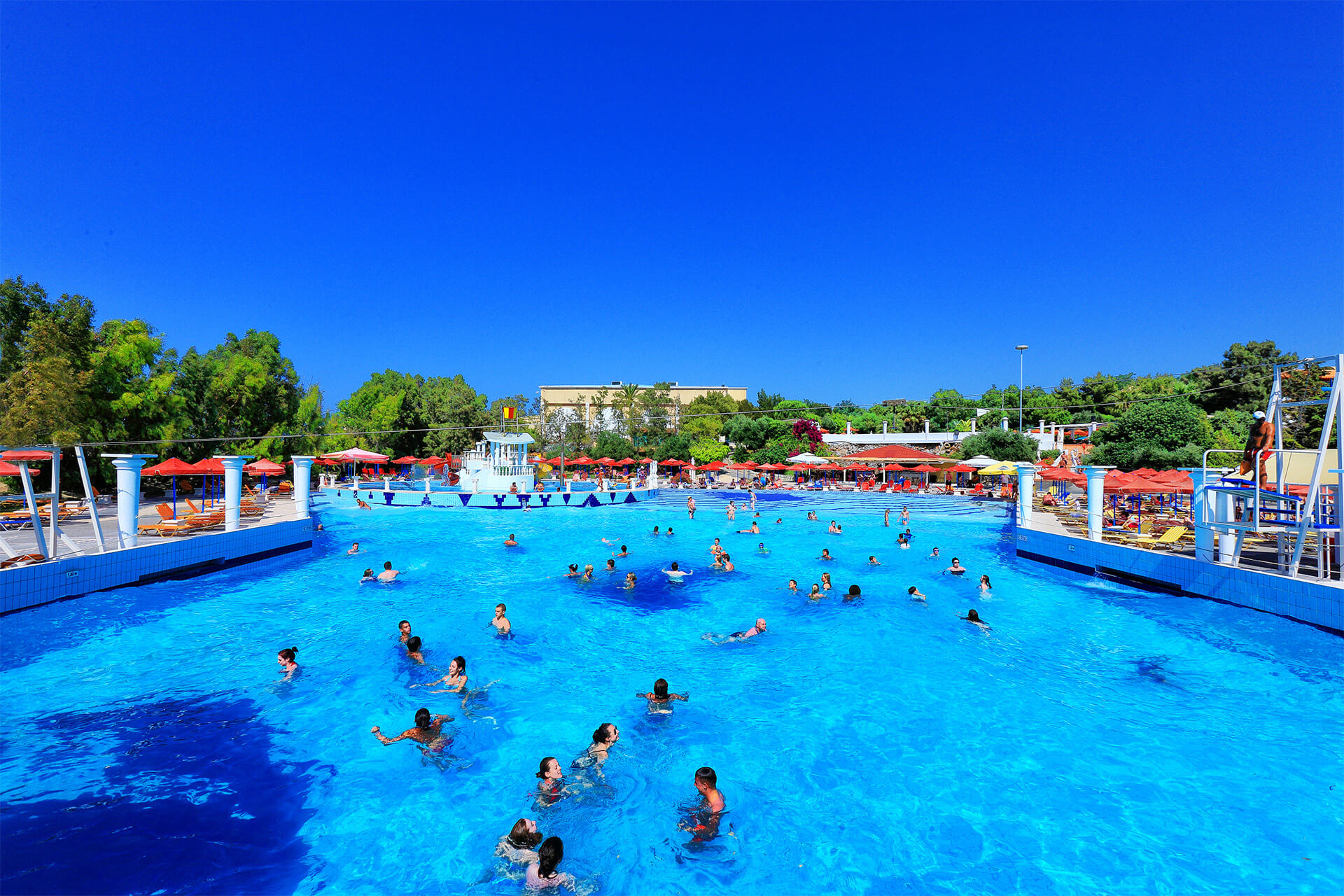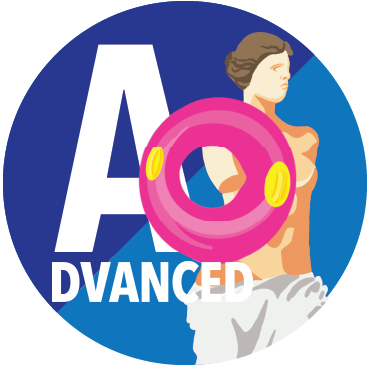 Just take a yellow ring and let the biggest wave pool in Europe amaze you. The waves travel from side to side as well as parallel, whilst reaching 1.5 meters in height and travelling in 5 different directions.